29.01.2014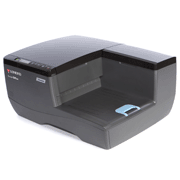 Download ICC profile for your printer Lomond EvoJet Office and get the best color reproduction of your printouts!
01.07.2013

New driver for Lomond Evojet Office printer (1st generation) is available! Please download from
direct link
.
09.04.2013
News from our Italian Distributor - EvojetDirect Italy. An example of application of the EvoJet printer in photographic industry.
19.11.2012
Bill McGlynn, President of Memjet Home & Office, gives a keynote speech at the Lomond EvoJet Office 2 printer launch in London. He discusses the Lomond EvoJet 2 all-inclusive pricing model and Memjet's mission to disrupt the printing market.
20.10.2012
Last night saw the third annual Expert Reviews awards ceremony. There was a fantastic turnout and we would like to thank all the nominees for making it to London for the event. However, there could only be one winner for each category - read on to see who won our coveted awards this year.
18.10.2012
Memjet-powered office printers are now available for fast paced MENA businesses
The Lomond EvoJet 2 prints full bleed A4 colour pages in a single second, boosting office productivity with Low TCO.
The Lomond Printers are backed by Official Cartridge Refil program.
17.10.2012
The invitation-only event took place at the Global Business & Convention Centre in Petaling Jaya, Selangor, Malaysia this week, with around 20 local and Southeast Asia reseller companies present.
15.10.2012
With the high-speed inkjets of "EvoJet Office" series Lomond offers the distributor Compatech its partners an innovative product. Prerequisite for successful marketing is an active response.
11.10.2012
Olympic gold medallist to demonstrate Memjet technology at UK launch in London.
09.10.2012
Оn the International Technical Fair in Plovdiv in September 2012 Copy Control Company EOOD, exclusive partner of Lomond Ltd. for Bulgaria, presented the world's fastest desktop printer – the Lomond EvoJet Office, powered by Memjet.
25.09.2012s
15.08.2012s
09.07.2012s
Reviews of revolutionary printer Lomond Evojet Office
PCtipp August 2012: Lomond EvoJet Office printer review by Swiss edition of PC TIPP magazine (German)
www.evojet-office.de
Lomond EvoJet Office review - Verdict: Not just the fastest printer we`ve tested, the EvoJet Office produces quality prints for peanuts. It`s the future of inkjet printing
www.expertreviews.co.uk
Lomond EvoJet Office review - Verdict: The EvoJet Office is best suited to undemanding workloads, and its paper-handling features are basic, but in other regards it`s in a different league to competing inkjets and colour lasers
www.itpro.co.uk
Lomond EvoJet Office review - Verdict: Even at truly amazing speeds, this inkjet produces great results with low running costs
www.pcpro.co.uk